Sanrio Amiibo Cards: What You Can Use Them For
Special Sanrio Amiibo Cards can be scanned into Animal Crossing: New Horizons for exclusive poster goodies to decorate your house! Learn everything to know about Sanrio Cards in this guide.
These cards featuring various villager designs inspired by Sanrio characters were first introduced with Animal Crossing: New Leaf's Welcome Amiibo update and are compatible in a limited fashion with New Horizons too!
How To Get Sanrio Posters in Animal Crossing: New Horizons
You can unlock the Sanrio Posters, and all other amiibo posters, by traveling to Harvey's Island and scanning the corresponding character's amiibo card into your Nintendo Switch. Amiibo figures and cards can be scanned by tapping to the Right Control Stick on Joy-Cons and the Nintendo Switch Lite, or tapping to the Nintendo Switch logo on the Pro Controller.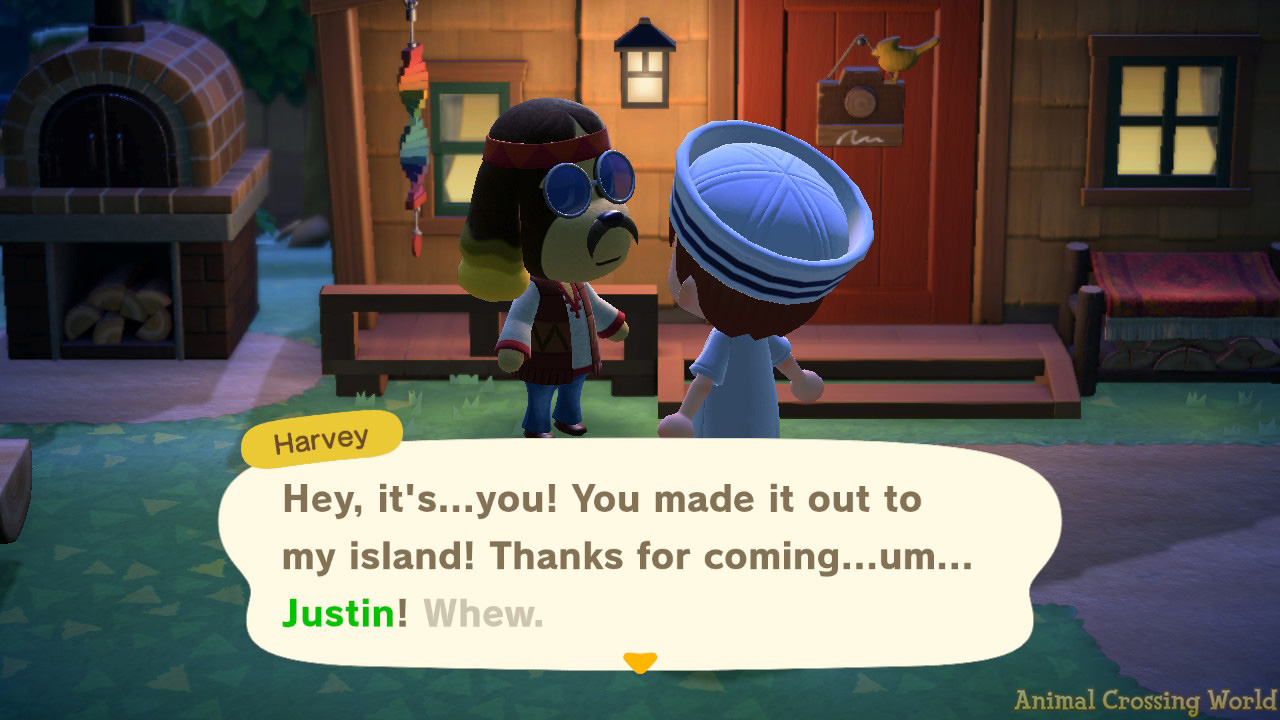 To get to Harvey's Island, head to the Airport and speak with Wilbur at the ticket counter. You can select Harvey's Island as a destination when choosing where you'd like to travel! Note that you need to have previously met and spoke to Harvey on your own island first for this option to appear.
Once you've unlocked a Sanrio poster by scanning the corresponding character at Harvey's Island, you can order a copy of the poster item at any time from the Nook Shopping menu at either the Nook Stop terminal inside Resident Services or on your NookPhone if you've unlocked the app.
The posters can be found under a new tab in the Special Goods section of Nook Shopping separate from the regular item catalog. If you 'catalog' an amiibo poster from another player, it can be found and re-ordered by using the Search function. This may be unintended and fixed in a future update though.
However, it's definitely possible to have a friend with the amiibo cards scanned order a copy of a Sanrio poster for you and trade it! They can even mail you the item directly from Nook Shopping by using the "Order As Gift" function when purchasing the poster.
Fun Fact: These poster designs are actually the artwork included with Sanrio Amiibo Cards packaging when they were originally released in Japan for Animal Crossing: New Leaf! You'll notice that the posters awkwardly include some elements that don't even exist in New Horizons like the Kapp'n special character, and that's why.
Sanrio Villagers in Animal Crossing: New Horizons
Unfortunately, the Sanrio inspired villagers introduced in Animal Crossing: New Leaf alongside the release of Sanrio Amiibo cards are not available in Animal Crossing: New Horizons at this time. The only content available for these characters and amiibo cards are the posters mentioned earlier.
However, the Sanrio villagers were also included in Animal Crossing: Pocket Camp on smartphones in an event taking place last year, which does give us some hope that the collaboration partnership between the Sanrio company and Nintendo is still alive.
Given that there are many other expected features missing in Animal Crossing: New Horizons so far while we await future content updates, it wouldn't be surprising if the Sanrio villagers simply didn't make the cut for initial release and will be arriving later.
It's definitely interesting that the posters were included, indicating that Nintendo still has rights to include Sanrio content inside of Animal Crossing: New Horizons and leaving open the possibility for those villagers to come too.
How To Get Sanrio Animal Crossing Amiibo Cards
The Sanrio Animal Crossing Amiibo Cards have unfortunately been out of print for years now making it impossible to find these cards in new condition for anywhere near a reasonable price. You can check current Animal Crossing Sanrio Amiibo Card prices on eBay here if you're interested, but we warn you they're quite outrageous.
Since the prices are so ridiculous, we do have an alternative option you can check out. A number of sellers on Etsy have created custom replicas of the Sanrio cards and importantly, they have chips inside them that allow the cards to function exactly the same as a real Sanrio amiibo card would! This will allow you to get the Sanrio posters in Animal Crossing: New Horizons.
If you're interested in exploring this alternative option, you can check out some of the sellers with listings for custom fanmade Animal Crossing Sanrio Amiibo Cards on Etsy here.
We usually wouldn't recommend this route because its legality and morality is a little questionable, but given that the official cards are long out of print making it unreasonably possible to purchase them, we think it's an understandable choice to make if you really want the Sanrio Amiibo Cards.
Hopefully Nintendo will understand the demand for these special Sanrio Amiibo Cards and re-release a new batch officially soon, but these are the options we'll have to work with in the meantime until then!
For more information, please see more information about Animal crossing sanrio amiibo cards
Detail: https://animalcrossingworld.com/guides/new-horizons/sanrio-amiibo-cards-what-you-can-use-them-for/